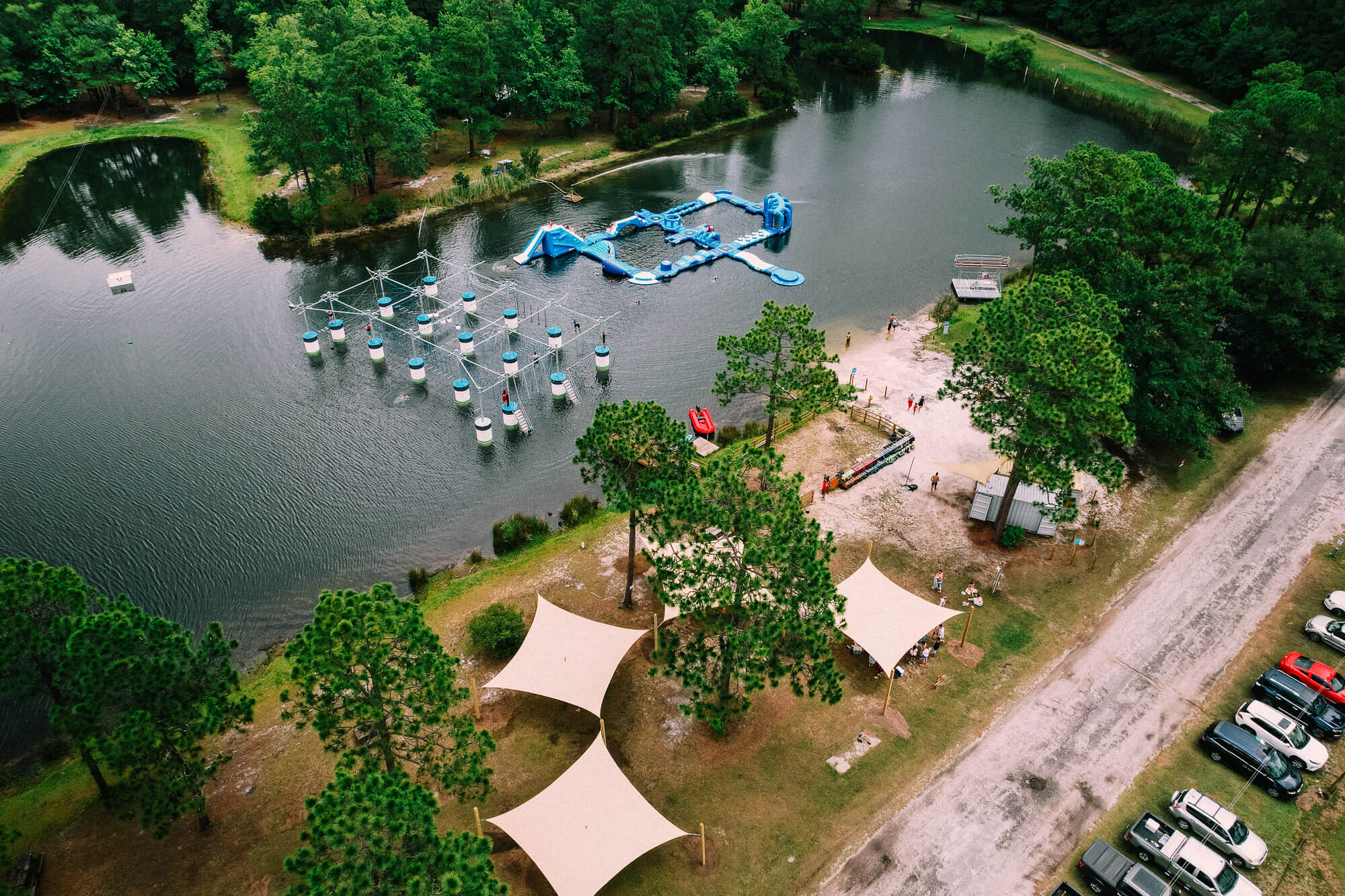 Charleston Aqua Park at Trophy Lakes
Summer Camp
Summer camps are here!
Contact us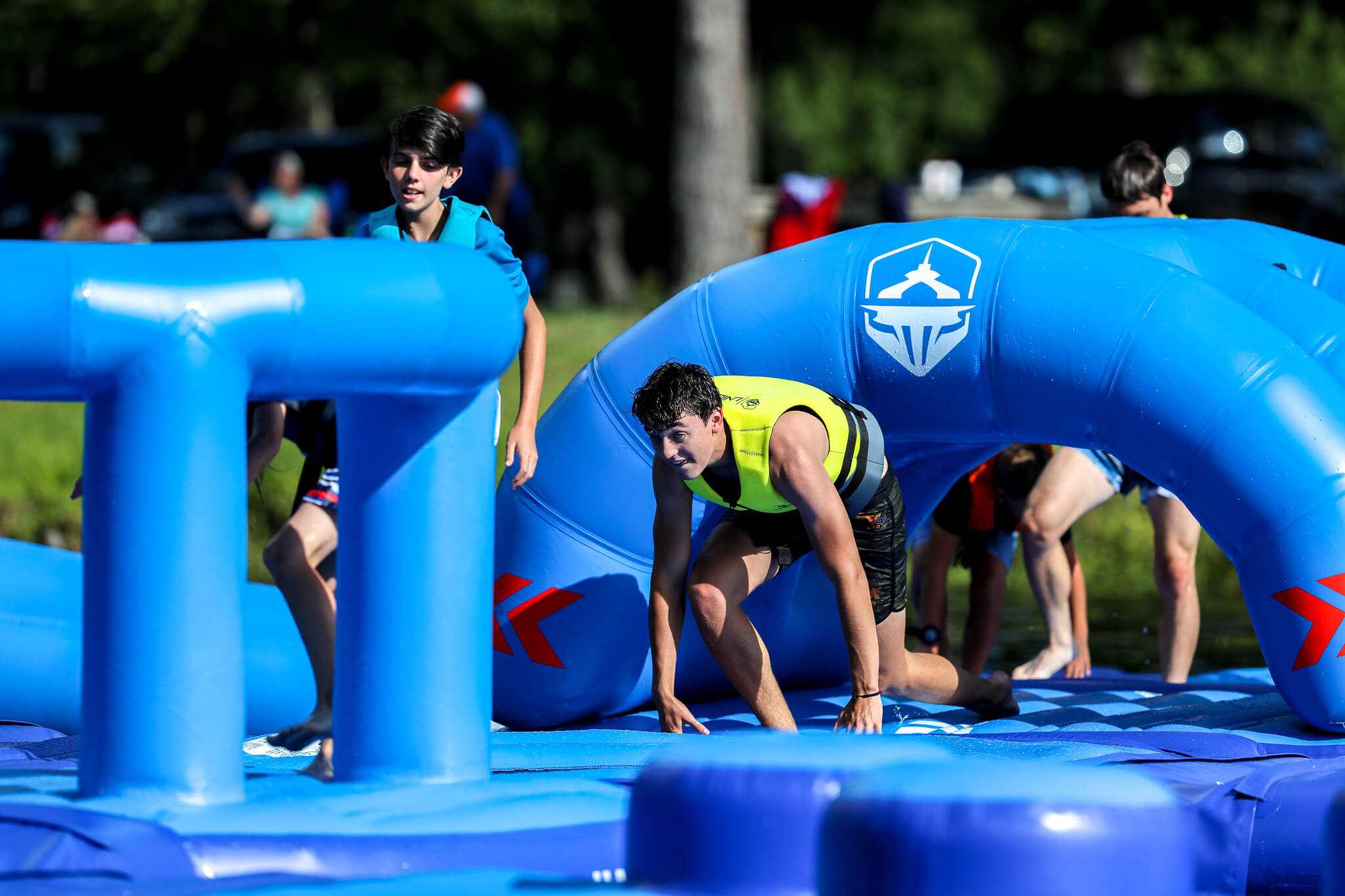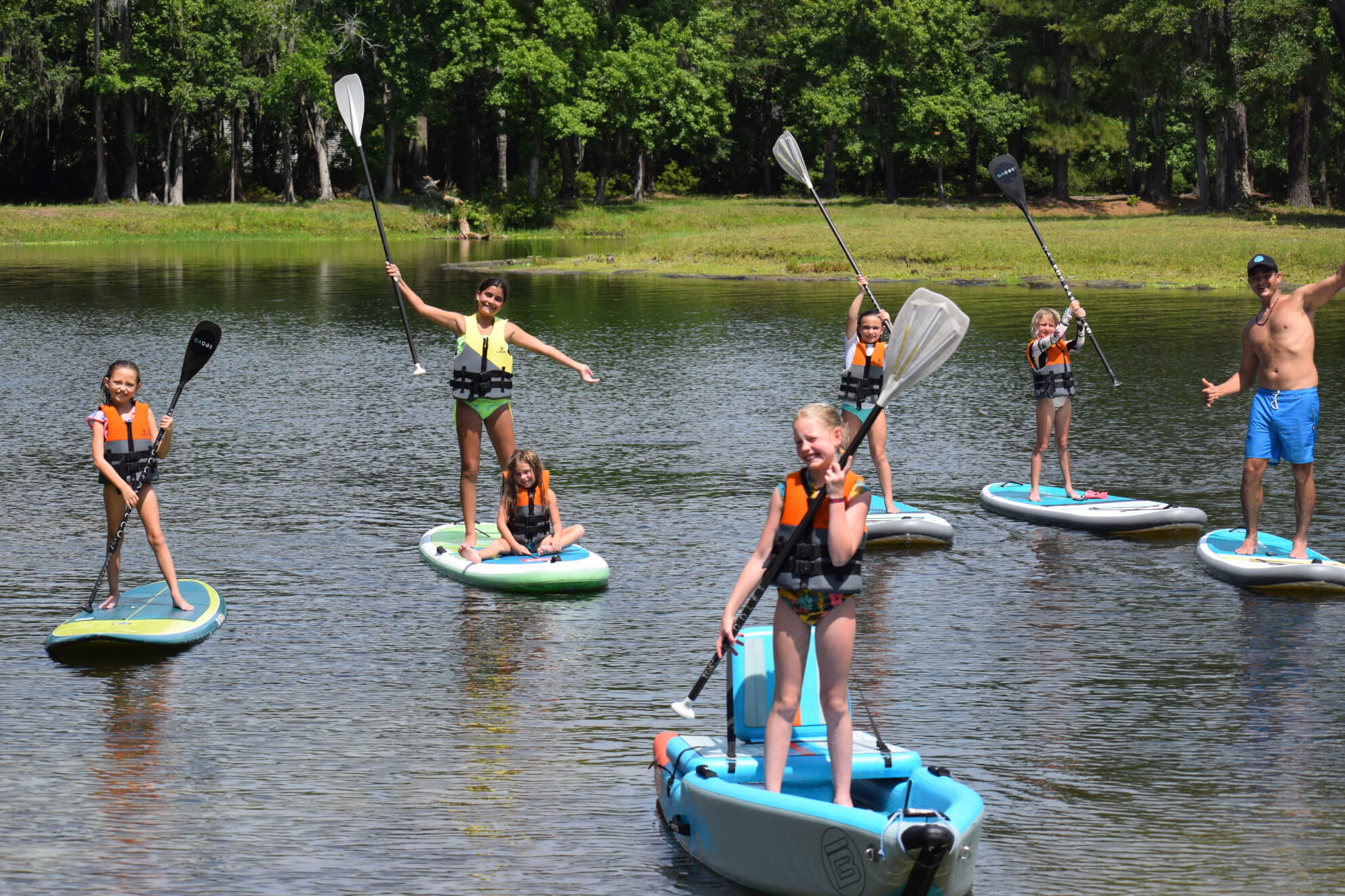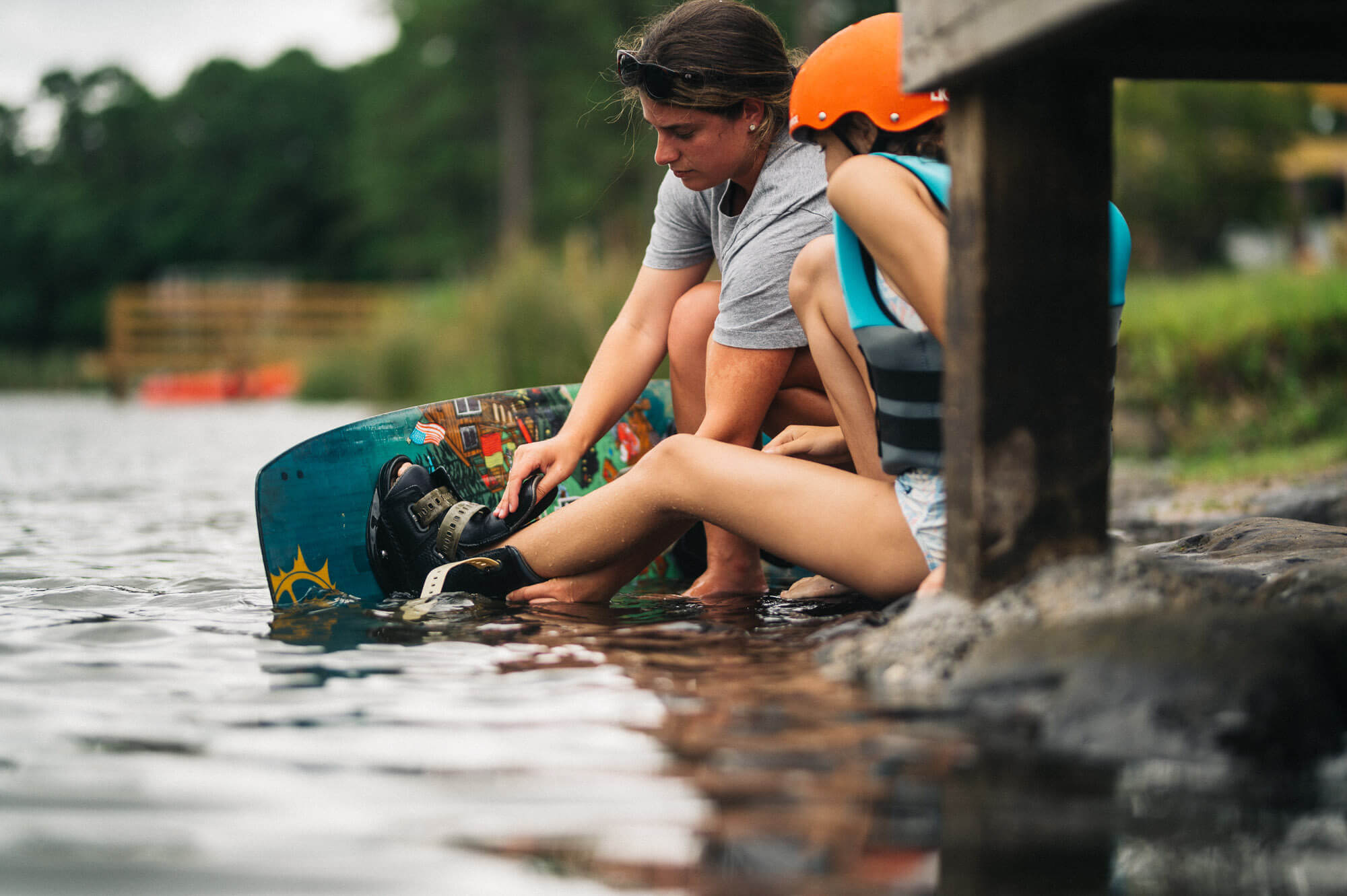 Summer Camp
Hop in the water with us!
Book now
View all dates on our Facebook page.
Our summer camp days take place on Tuesdays, Wednesdays and Thursdays from 9:00-12:00 pm (half day) or 9:00-3:00 pm (full day) during summer break. Drop off in the morning starts at 8:30 am. Camp period runs from June 7th until August 22nd.

The activities include jumping on the aqua park, climbing on our on-water ropes course, paddle boarding and wakeboarding or boogie boarding on our cable zip line. The age range is 6-14 years and all campers need to be proficient swimmers.

The full day option comes with lunch; A snack and water or juice are provided to all campers. The cost for 1 half day is $65 and for 1 full day is $105. You can pick individual days to sign up or book several days together.

See you at the lake this summer!
faq
call us: (843) 279-4520
location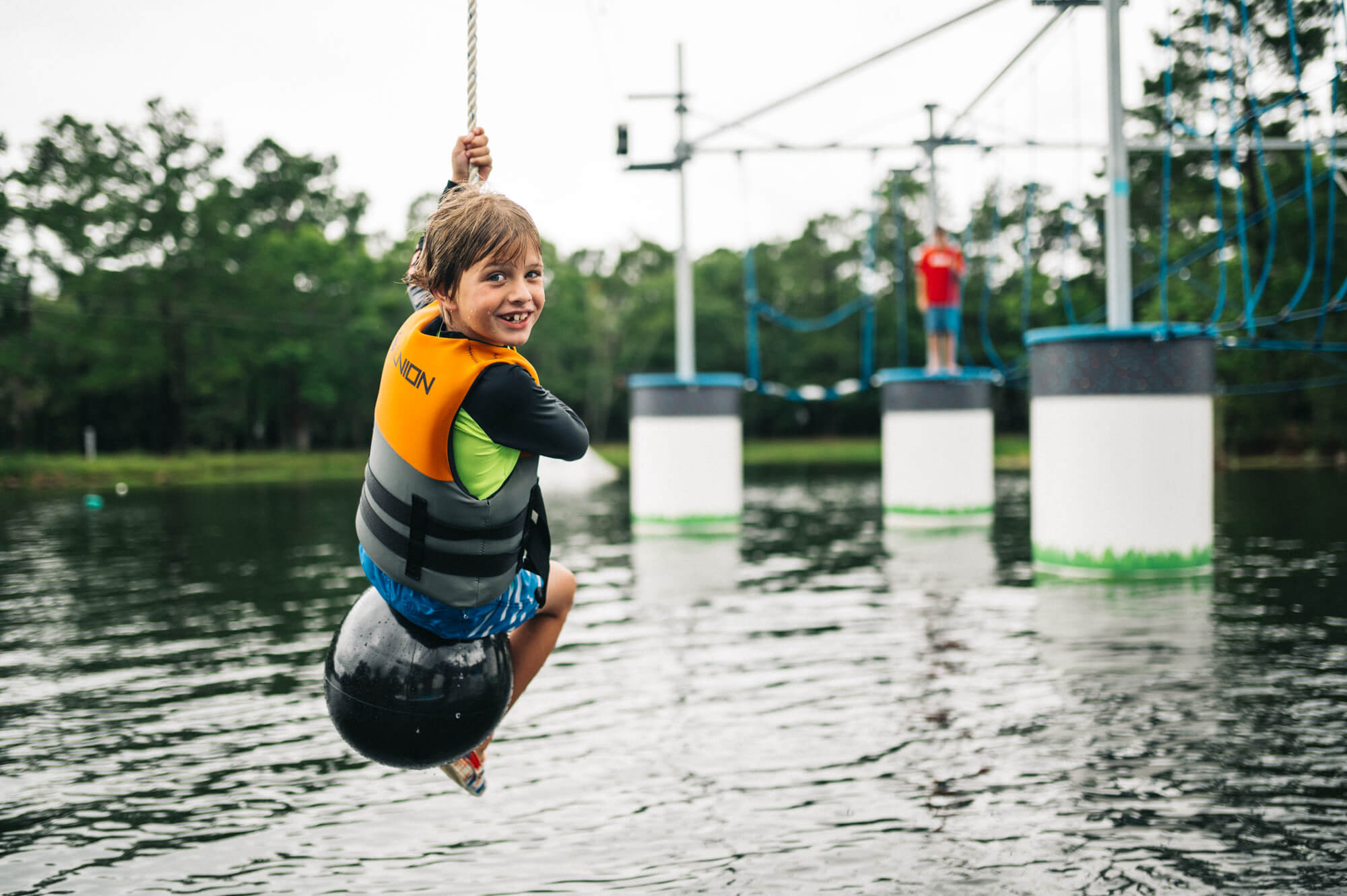 Summer Camp
Summer is here
Splash, jump, climb, paddle & wake
Contact us